Texas DADAP Online – How It Works
Step 1 – Register for the DADAP course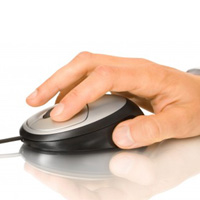 Simply click the "REGISTER" button when you are ready to get started. You will need to select court ordered attendance, insurance discount, or continuing ed / fleet training (these reasons for attendance are explained on the first page of registration). Payment will be required before you may begin the course.
You can choose to pay by credit or debit card, money order, or check. If you decide to pay by money order or check, please be aware that you will not be able to begin the course until we have received and processed your payment. If you need to start right away, we recommend that you use our secured online payment form and pay by credit card.
Step 2 – Complete the DADAP course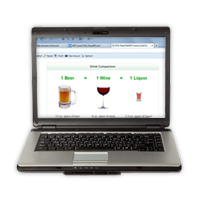 During registration, you will receive a unique login code to use whenever you wish to log in to the course. The course is completely self-paced, so you can log in and out at your convenience, taking as much time as you need. The course requires a minimum of six hours to complete.
The course employs reading, video and interactive animations, and graphics to teach students about the course material. Once you have completed all of the course units, you will take a 20-question final exam based on the information learned. You will have three attempts to score a 70% on this exam, and once you pass you will be eligible to receive your DADAP course certificate of completion.
Step 3 – Receive your DADAP certificate of completion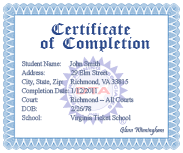 Once you pass the final exam, your certificate will be processed and sent to you using the method you selected (standard U.S. mail or express delivery). If you did not select express delivery during registration, you can call us at 1-800-558-9887 immediately after passing your final exam to request this service.
If you select standard mail delivery, you should receive your certificate within 5-7 business days from the date you complete the course (excluding weekends and holidays). If you pass the final exam by 3:00 PM on any business day, your certificate will be processed and sent out the same day. Please read the DADAP course FAQ for more information about certificate processing and delivery.
Once you receive your original certificate of completion, you will need to turn it in to the Texas court, or to your insurance provider or other appropriate party (depending on your reason for attending the course).
Questions about DADAP?
Please read our DADAP course Frequently Asked Questions (FAQ), which contains answers to the most common questions about the course, or call us at 1-800-558-9887.
Online DADAP is as easy as these three steps. What are you waiting for? Get started today!