DADAP Course Certificate
After you have completed the Texas DADAP course, your certificate of completion will be sent to you using the delivery method you selected.
If you selected standard U.S. mail delivery, your certificate should arrive within 5-7 business days from our Sugar Land, Texas office. If you completed your course by 3 PM Central Time, your certificate will be processed and mailed out the same day.
Faster Certificate Delivery
If you need to meet a court deadline date or just want to receive your certificate more quickly, you can select express delivery. You will see our express delivery options when you register for the course, or you can call us at 1-800-558-9887 to request express delivery.
Another benefit to choosing express delivery is that your certificate will be tracked, so you will never have to worry about it getting "lost in the mail."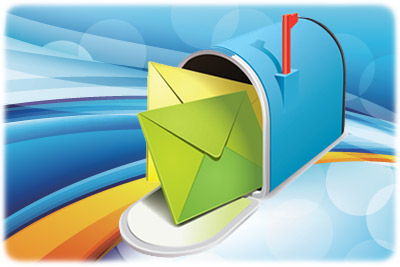 Since we are located in Texas, DADAP certificates delivered by regular mail arrive quickly.
How to Report Your Completion to the Court
Prior to signing up for the online DADAP course, you should contact the Texas court or judge to verify that you have permission to attend the course. At that time, you should receive instructions regarding where to send your DADAP course certificate of completion.
Your certificate is an original state-approved document that must be turned in to the court. You must sign the certificate and deliver (or mail) it to the appropriate party following the instructions you received.
Please note that DADAPonline.com does not report completions to Texas courts or judges.
Obtaining Your DADAP Insurance Discount
If you voluntarily attend the DADAP online course to receive a discount on your Texas automobile insurance, you must report your course completion to your insurance agent. We recommend that you make a copy of the certificate for your records before turning the original in to your insurance agent.
Your insurance agent can answer any questions you might have about how the DADAP course insurance discount applies to your premium.
Continuing Ed Credits / Business and Industry
Texas driver ed instructors may take the DADAP Internet course voluntarily to receive continuing ed credits toward their driver ed recertification. (However, they may not take the course for this reason if they are also DADAP course instructors.) If you take the course for this reason, you will need to turn your certificate of completion in to your TEA representative in order to receive your continuing ed credits.
If you take the web DADAP course for business and industry / fleet training purposes, you will need to turn your certificate of completion in to your safety manager, employer, or other appropriate party in order to receive credit.
Click the REGISTER NOW button to sign up now for your Texas online dadap course with DADAP Online.com.
Completion Certificate Information