Customer Testimonials
DADAPonline.com offers Texas' first and only web-based version of the Drug and Alcohol Driving Awareness Program. This course is approved by the Texas Education Agency for certain court ordered alcohol or drug related traffic offenses AND for an auto insurance discount.
DADAPonline.com is a service of Driver Training Associates, Inc., a Sugar Land, Texas based company in business since 1977. Millions of drivers have benefited from our driver improvement courses down through the years.
We pride ourselves on providing a great course at an unbeatable value. Customers are quick to point out how the DADAP course has improved their lives by helping them become better, safer drivers. Read what customers have said about their online DADAP experience: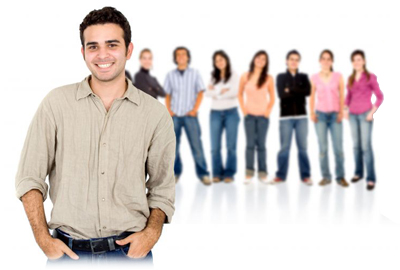 "I couldn't find DADAP in my area, so your online course was perfect for me. Thanks!"
– John B.
"Thank you for making this so easy!!"
– Dawn O.
"I was really dreading this course, but it wasn't as bad as I thought. I really liked the exercises and videos."
– Alphonse M.
"Much better than sitting in a class for 6 hours. Thanks DADAP online!"
– Sandra P.
"You hear a lot about drunk driving in the news, but I didn't realize it was such a problem or how much impact it can have on people's lives and their loved ones. This course opened my eyes and I think changed my attitude a little bit."
– Doug T.
"The course was great. Staff were friendly and helpful."
– Dane F.
"I am so glad I didn't have to do this on a Saturday. Made it easy to work around my schedule. Thank you."
– Amy S.
"Although this course talked a lot about teen drivers and underage drinking, etc., I still think it should apply to most adult drivers. Overall, an excellent course."
– Stan T.
"I enjoyed the course and hope I don't have to take it again, but if I do I'll definitely be using your Web site."
– Rochelle Z.
Sign up Now for DADAP on the Web
If you'd like to try Texas' first and only DADAP course offered entirely on the web, click the REGISTER NOW button to get started. DADAPonline.com is an excellent resource for information on the Texas drug and alcohol driving awareness program.